The 1985 AMA 500cc National Championship would be the sixth and final championship for Broc Glover. Broc's career included a remarkable 50 National wins in all three major classes. The 1985 AMA 500 title chase would prove to be one of the most difficult for Broc, as he was hampered by a nagging wrist injury and a less-than-competitive motorcycle. Even before the AMA production rule was implemented, Yamaha began racing its production bikes, and Broc Glover had to race an off-the-showroom-floor bike against the might of Honda's RC500 and Kawasaki's SR500 works bikes. The fact that Broc won the 1985 AMA 500 National Championship on what many experts consider one of the worst motocross machines ever built is testament to his talent.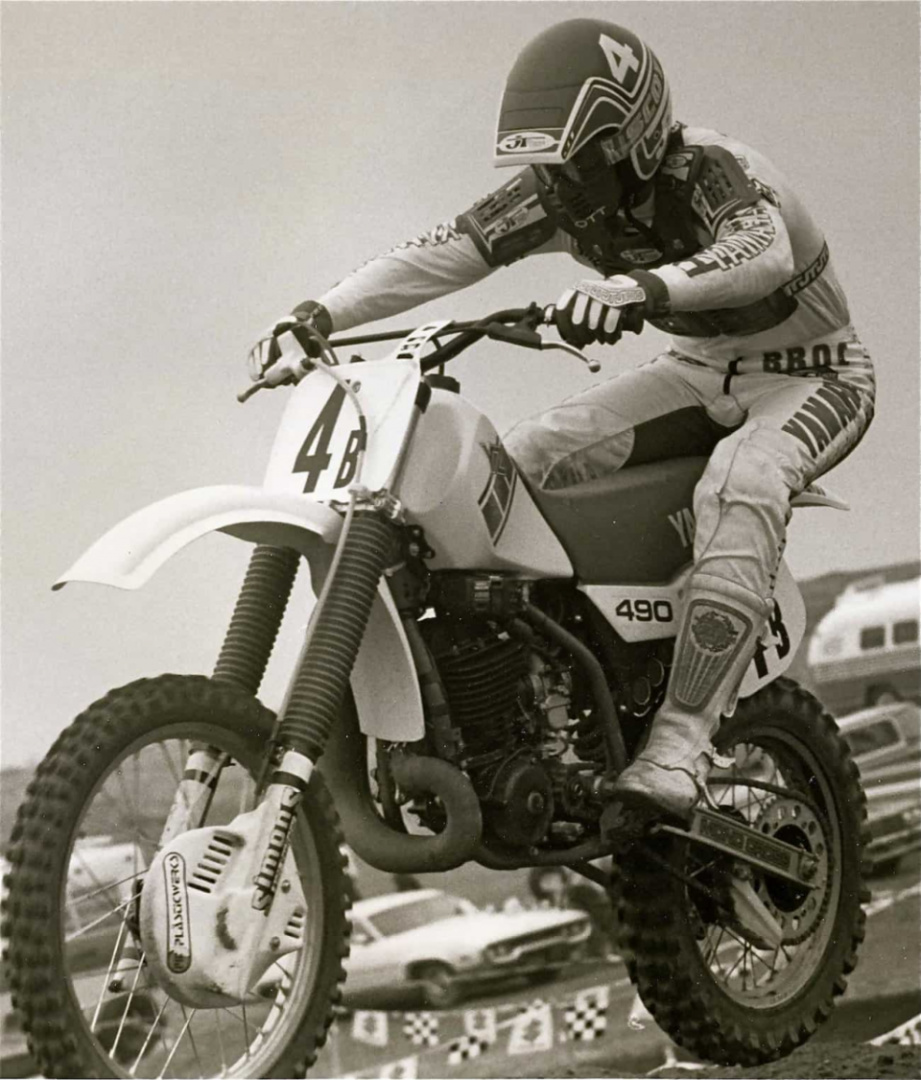 The Yamaha YZ490 was introduced in 1982 (following in the footsteps of the YZ465). Sadly, the 490 was heavier than the 465, nowhere near as reliable, difficult to start, had grim suspension, vibrated and was impossible to jet. Amazingly, Yamaha stuck with this poor design until 1991. If you jetted it rich enough to keep from seizing, it would blubber, foul plugs and produce little power. If you jetted it to run strong, it would detonate and seize. It came with air leaks, a wandering ignition, gimpy motor mounts and a bad case of Yama-swap! Yamaha issued a mountain of service bulletins to fix the problems, but none of them worked!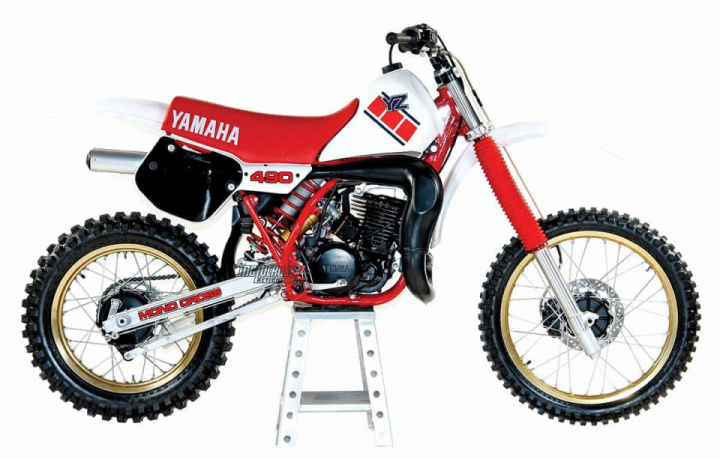 One of the features that was unique on the 1985 model was BASS (Brake Actuated Suspension System). BASS was a cable that connected the rear brake pedal to the shock's compression damper. When you pressed the rear brake, the compression was decreased to help handle braking bumps. BASS wasn't popular, and most YZ490 riders of the era disconnected the cable.
Original Source [Motocrossactionmag]