The machine was commissioned by Tom Wronkovich, the owner of Whiskey Grade, who first approached Analog with the idea of developing some custom parts. The main thing was to try and come up with aftermarket accessories for the bland Street 750, but things became serious, and the guys even considered entering a custom Harley competition.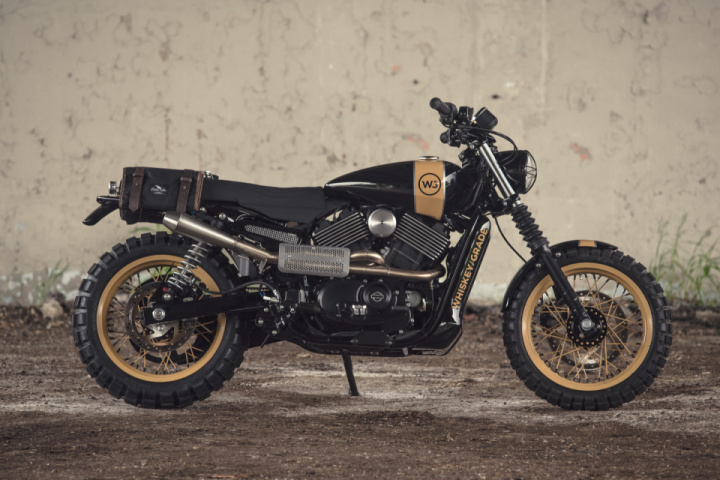 No entry was made in the end, but the bike became a great example of how the Street 750 can be improved. The result can now effortlessly rival other Harleys that are better established in the scene, and this is great for any Street.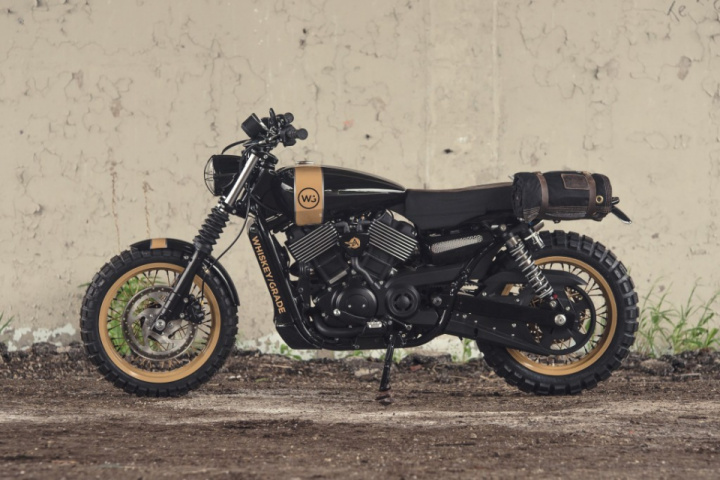 Like always, Harley& Davidson scramblers are a thing we like
The Street 750 lost its cruiser looks, and its stance changed for good. Analog Motorcycles loaded a ton of aftermarket parts on the H-D and slimmed it down, too.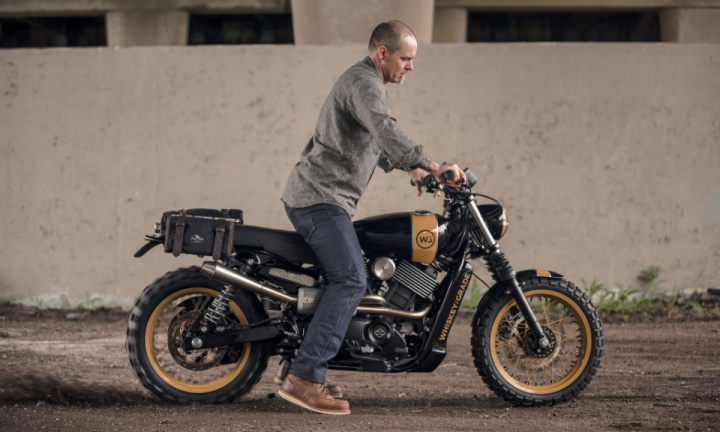 Fox Podium RC1 shocks replaced the stock ones, and new hubs were used, with the front one sourced from a Sportster. Buchanan rims and spokes also made it into the final build at both ends.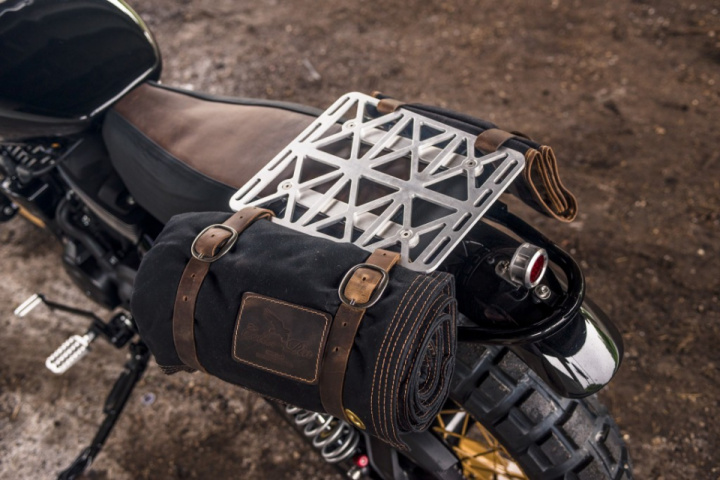 The seat pan is a bespoke creation, just like the rear fender, while the front mudguard was revised as well. The exhaust is also a custom build, with Cone Engineering parts, complemented by a custom heat shield. Multiple parts have been custom designed by Analog & Motorcycles for the Street 750 specifically, and might become available for other customers as well.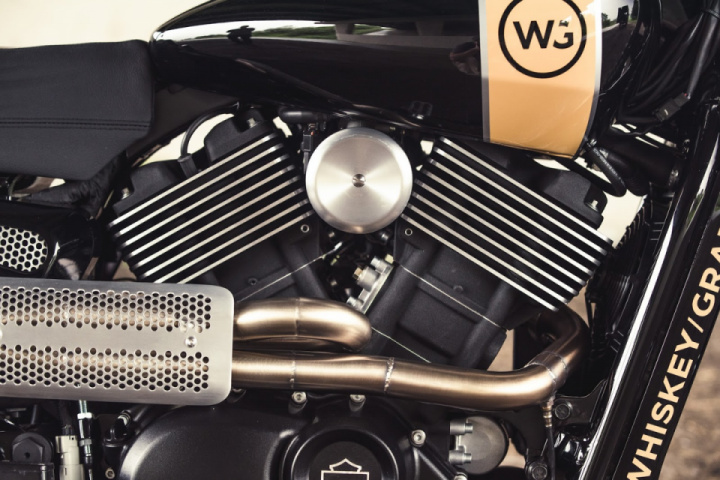 We guess there are many people who agree with us in saying that H-D could have done their homework better before launching these machines...
2015 HD STREET 750 – WHISKEY GRADE DIRT750
Fox Podium RC1 Shocks
Conti TKC 80 tires
Sportster front hub with custom spokes and rim by Buchanan's
HD rear hub with custom spokes and rim by Buchanan's
Modified front fender.
Custom made rear Fender
Custom made seat pan
Leather seat by Rod's Designs
Luggage rack, Pegs, Revolver taillight by Analog Motor Goods
CNC work by Free Form Designs
Custom made Stainless steel Exhaust with Cone Eng components and muffler
Scrambler style handlebars
LED signals with custom brackets
Custom made Head light grill
Perforated SS accents on side covers and radiator cover
Paint by Kiels Kustoms
Cotter Pin tool book, adventure roll, and map wallet
Oury Grips
Custom-made License plate mount
HEL front brake line
Custom made toe shifter.