In 1969, Yamaha introduced the CT series of 175cc two-stroke enduro motorcycles, which were later renamed the DT175 in 1974. At BikeBound HQ, we have a soft spot for these bikes and own three of them. These motorcycles, along with the larger DT-1 250, were responsible for introducing many riders to the joys of dual-sporting. Street/trail motorcycles provided increased ground clearance, tires with off-road grip, and on-road performance, giving riders their first taste of mechanized freedom, first in the dirt and then on the street, according to Motorcycle Classics.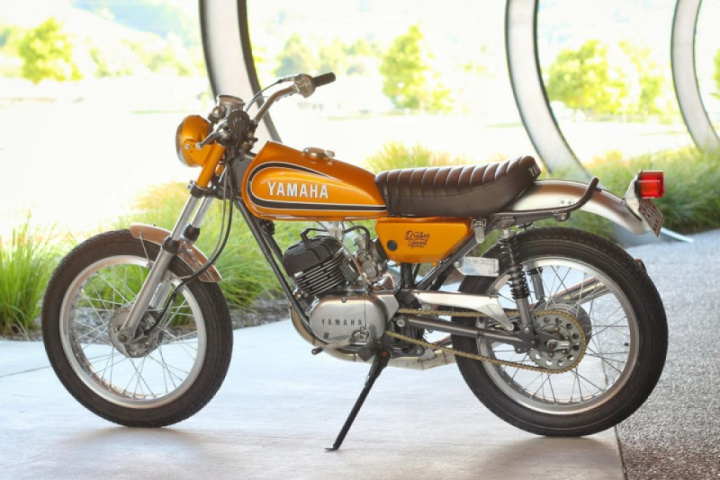 Weighing just 220 pounds when dry, these bikes are extremely maneuverable and fun, but they lose steam quickly, generating just 14-16 horsepower.
Recently, we spoke with Marcus Drake (@Drakes_Speed) from Nelson, New Zealand, who has been taking things apart and not putting them back together since he was young. He purchased a 1973 CT3 that was in poor condition, but it ran, albeit with a significant amount of piston slap. Marcus initially intended to perform a top-end rebuild, but he got carried away trying to increase the horsepower. He sent the barrel 7000 miles to Rich's Taylor'd Porting of Leeds, Utah, for port work and installed a modified Mikuni VM34 carburetor and Yamaha Banshee VForce reeds. New Zealand's Cycleworks, the local legends, built the one-of-a-kind expansion chamber, and the bike is equipped with a Vape electronic ignition.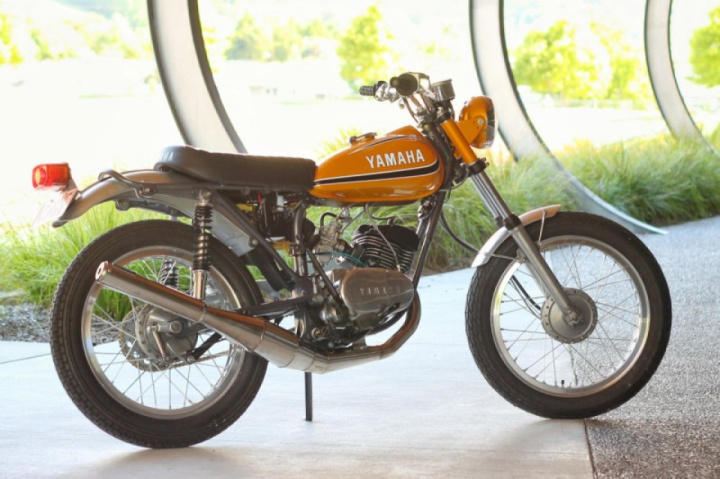 According to Marcus, the result is the ideal street hooligan machine, providing a wide powerband. "It now lofts the front 1st-3rd without hesitation," he claims.
We adore how Marcus kept the bike's original appearance intact, creating a beautiful restomod. Below, we speak with him about the construction and see more stunning photos from photographer Daniel Kingsley Peters.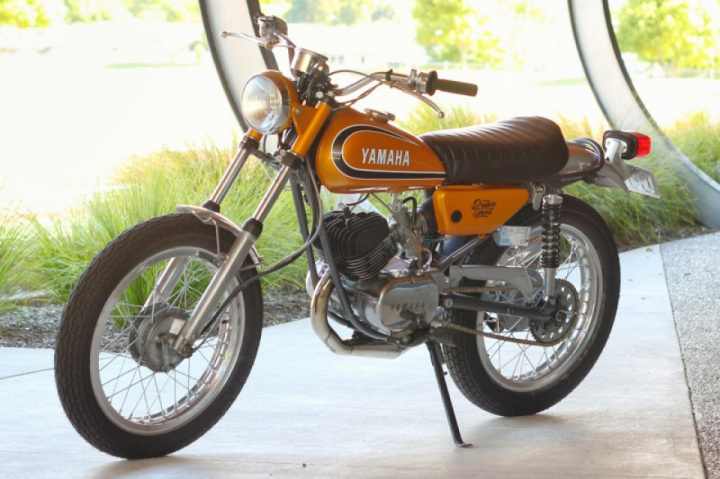 Builder Interview: Yamaha 175 Enduro Restomod Marcus Drake (@Drakes_Speed) from Nelson, New Zealand. Although I grew up around motorbikes, I didn't pay much attention to them until I reached my teens. However, I've been disassembling and not reassembling things since I could hold a screwdriver. It wasn't until my mid-20s that I truly appreciated classic bikes. To cut a long story short, I now have 20 classics to one modern bike.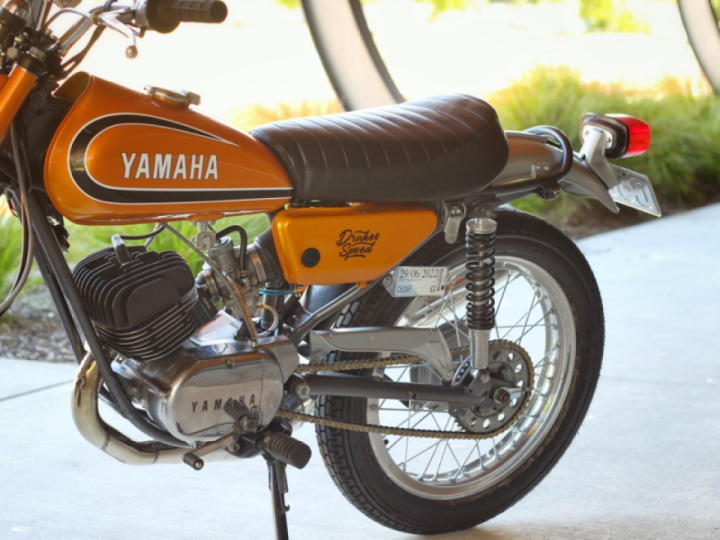 What is the make, model, and year of the donor bike?
1973 Yamaha CT3 (renamed the DT in 1974)
Why was this bike built? (Customer project, company promotion, personal, etc.)
This was my first classic two-stroke. I rode it, heard and smelled that two-stroke goodness and got hooked.
What was the design concept, and what influenced the build?
It was originally a $200 farm wreck. It ran, but it had enough piston slap that its makers back in Japan could probably hear it. It was meant to be just a standard overbore, but it quickly became a complete restoration and modification. I wanted to keep the modifications somewhat period-correct and avoid straying too far from Yamaha's original design. The bike is stunning in stock form, especially with Yamaha's "Gold Dust" paint. It has a classic street tracker feel to it.
What custom work was done to the bike?
The frame was completely stripped, and the engine was rebuilt. The cylinder was sent to Richard Gagnon (Rich's Taylor'd Porting) in Utah, USA, for port work. The intake was opened up to accommodate a modified VM34 carburetor fed through Yamaha Banshee VForce Reeds. The bike is equipped with a Vape electronic.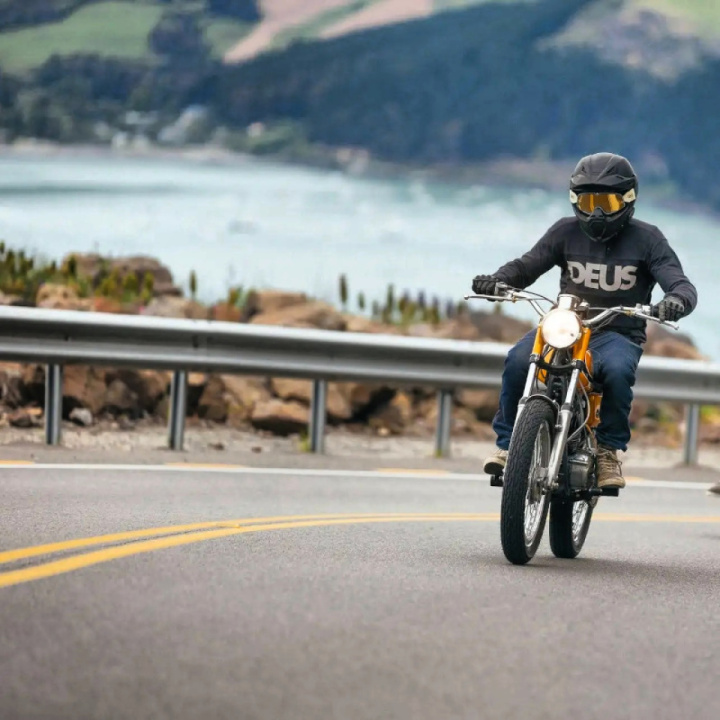 #Yamaha #DT175 #CT175 #Moto #Classic