Triumph Tiger 900 Rally Pro Review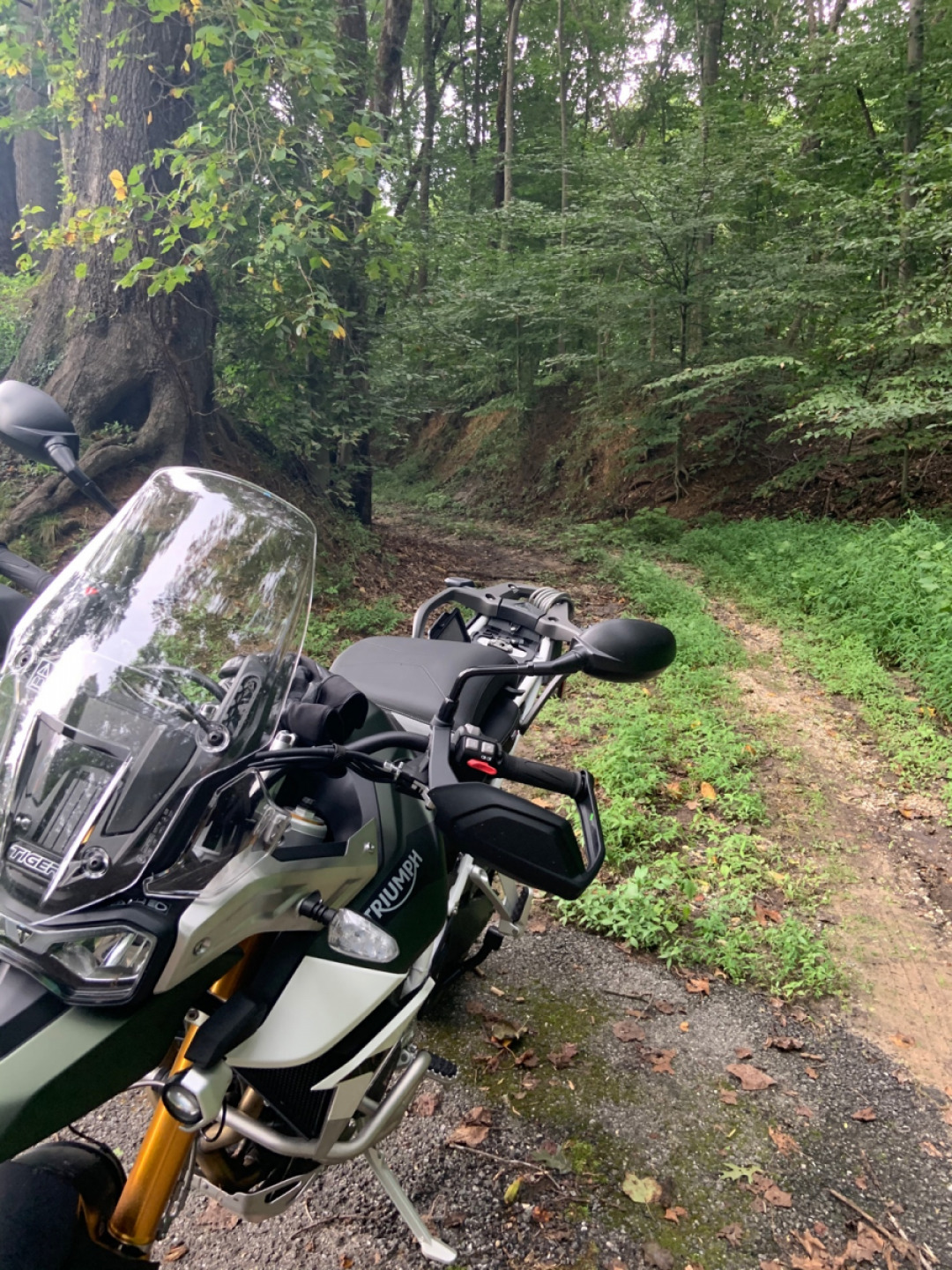 I may not be the best judge for how awesome this bike is since I've always had relatively cheap motorcycles in comparison. I've had two Ninja 300's, a 1984 Honda Rebel, and a couple cheap Kymco's. Obviously this Triumph Tiger 900 Rally Pro blows all of them out of the water but lets discuss how much. I've put 600 miles on this bike in 5 days and just got it out of its first service.
Lets begin with the "bad" and I use that term very loosely. There are two minor complaints that I can think of. The first being that the radiator ports directly to your knees with a proper motorcycle pant this might not even be felt but with a everyday or work wear my knees get HOT. My other minor complaint comes from the navigation system. Now I've read others had a problem with it not connecting but that's not my issue my issue comes with the directions themselves, using the My Triumph app the directions kind of requires you to know a rough idea of where you are going and the proper roads to take already as it does not do well when there are multiple options on where you are going. That's it... that's all my bad points on this bike.
Onto the medium or should I say the things I've read as a negative but don't seem to bother me. First and foremost the "vibrations" I keep reading people talk about... are you constantly riding around in high RPM or doing 85+mph? If the answer to either of those questions are no then there are zero vibration issues, on-top of that the vibrations that do happen are less than ALL of the other smaller bikes I have owned. I cant talk about how it compares in sound to older tiger models. I can say the sound is nice though. To me it sounds like a gravelly Tesla when speeding up in low RPM and once you get to higher RPM range it sounds like a small muscle car pulling off. I do find it slightly annoying that with all other riding modes I can switch without stopping but to get into Off-road or Off-road Pro mode I have to stop, but is that really an issue both of these can be ridden on the street until a stop sign or red light with no issue and the bike is more capable than I am so I'm not speeding into off-road sections, its much safer for me to stop and think about what I'm about to do anyway.
Finally onto the good. Even though I complained about the navigation app it does have one... so that's amazing anyway I look at it. The quick-shifter works all the time very smoothly even though I'm still scared downshifting with it. Using the cruise control is seamless and easy and nothing is better than being able to control your speed with your left hand on longer trips. The suspensions feels very smooth on-road and compliments my little idea of going off road very well with its range of motion. I will say that this bike has power and speed that I have never owned and when trying to merge its so easy and pulls very well, sometimes too well getting to triple digits without thinking. A minor thing that I personally love is being able to see my average fuel consumption on the dashboard. In case anyone is curious the low fuel light kicks in when it says you have 65 miles left on your tank which if you cant find a gas station in that range you might have bigger problems.
That's it for my review. Overall I would suggest this motorcycle to anyone looking for a do anything bike or trying to only have bike in their stable. I love it and look forward to topping my mileage done on my little ninja's at 36000 miles each.
2


Follow
2.2K