Legend Motors is a cool store in Lille, France.It sells rare and classicmoto related items. Recently they had this gorgeous 1980s Moto Martin M16, and it could be yours for$19,150.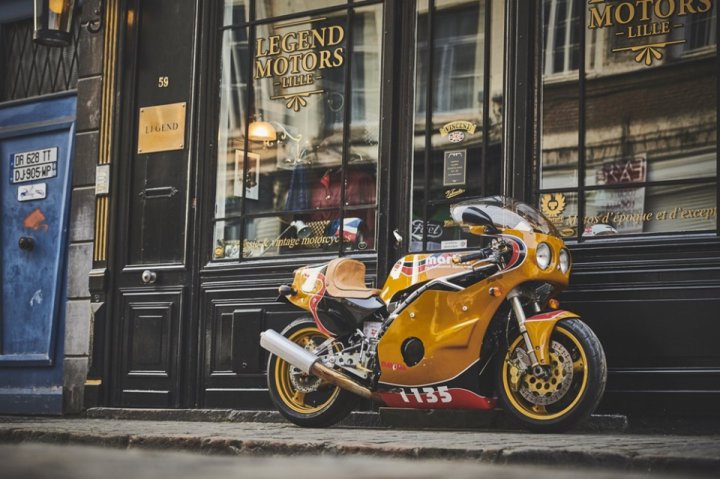 Moto Martin is a boutique French frame manufacturer, founded by Georges Martin way back in 1970. Martin's first works were originally based on the frame designs of Fritz Egli, with a focus on rigidity and weight saving. The model is equipped with a Suzuki GSX 1135 EFE motor and uses a perimeter frame design.
There is little information. We may note a nickel-plated or polished frame and a cool retro paint scheme.