Characterized as a basket case's basket case, this hog wasn't in the best shape before Lucky Clover Cycles in Port Orange, Florida, doctored it back to health. For two decades, it sat silent waiting for someone—anyone—to show it some love.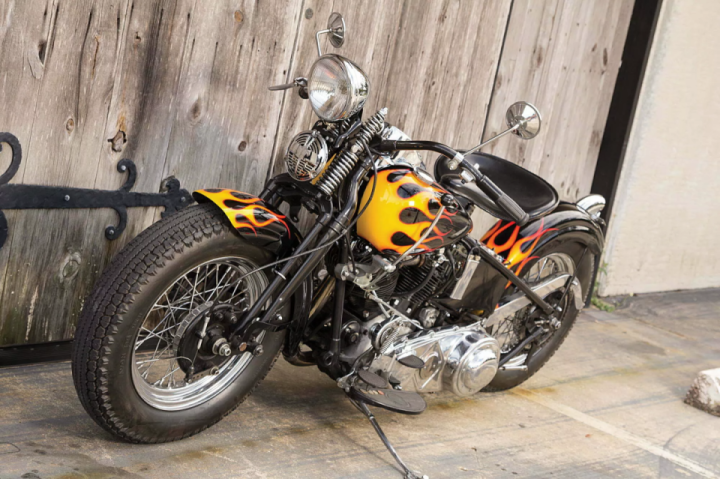 Dennis Ketzes is a part-time employee of the shop and long-time friend of shop owner Bob McNamara. Over the years, Dennis has been known to have many, many motorcycles. For three years, he had been telling Bob this story about a Knucklehead he bought that was sitting in pieces back in Philadelphia.
So the story goes that back in 1994, he went searching for a Knucklehead to add to his collection. Quickly, he finds what he is looking for: a complete, running 1941 Harley-Davidson Knucklehead! Too good to be true? Well, maybe. Let's just say Dennis has a propensity to be, uh, frugal. He low-balled and haggled, and, in the end, lost the deal over a mere $500.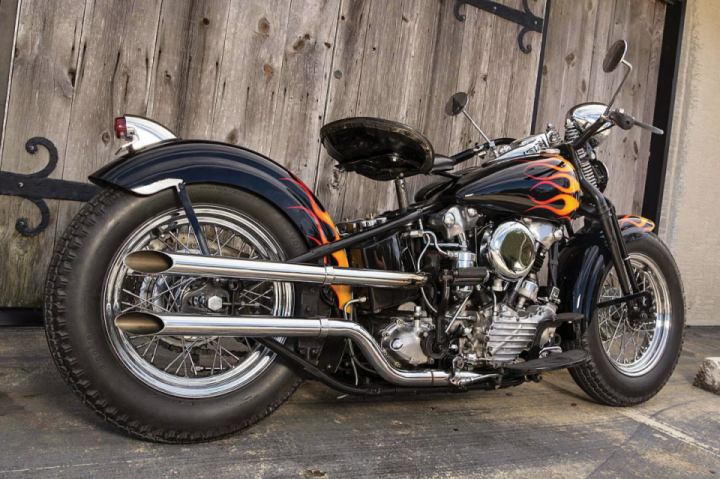 The very next day, however, Dennis came across another Knucklehead. Not wanting to pass up another opportunity, he jumped on the sale and paid $4,500 for a mostly complete bike…in boxes—a basket case that had sat for 22 years, unloved and untouched.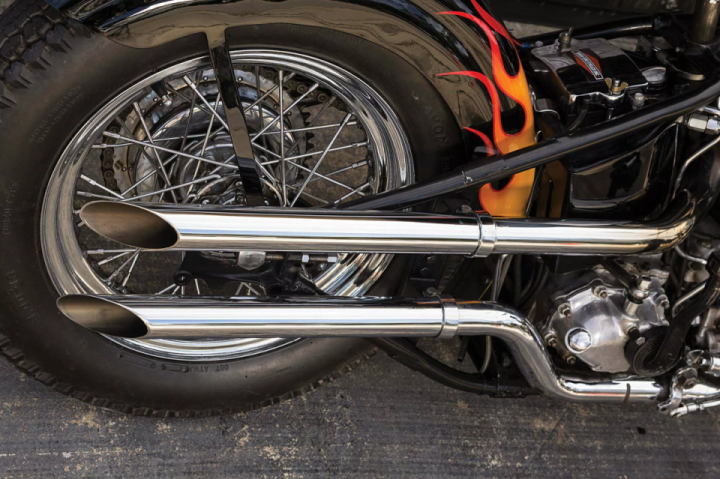 So there Bob and Dennis were, three years after Bob originally heard of Dennis' find. Three years of Bob busting his balls to actually build it. And then one day, there it was—in all its glory—sitting on Bob's shop floor. Boxes and boxes full.
With Dennis' help, and in line with his vision, the two guys carefully pieced it back together into the bobber-style bike you see today.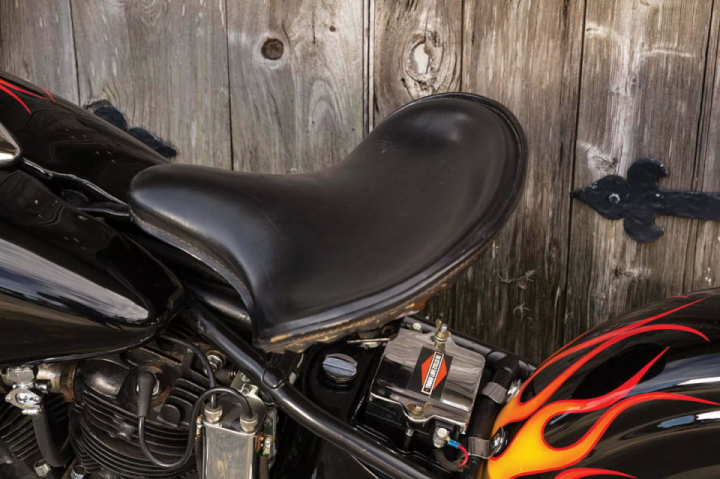 Living in Florida and dealing with its random weather, Dennis decided not to stick with a true bobber but rather to add a front fender that would sit low on the forks. Using only Sportster rear fenders for both the front and back, Bob and Dennis welded and modified each to create just the perfect look and fit.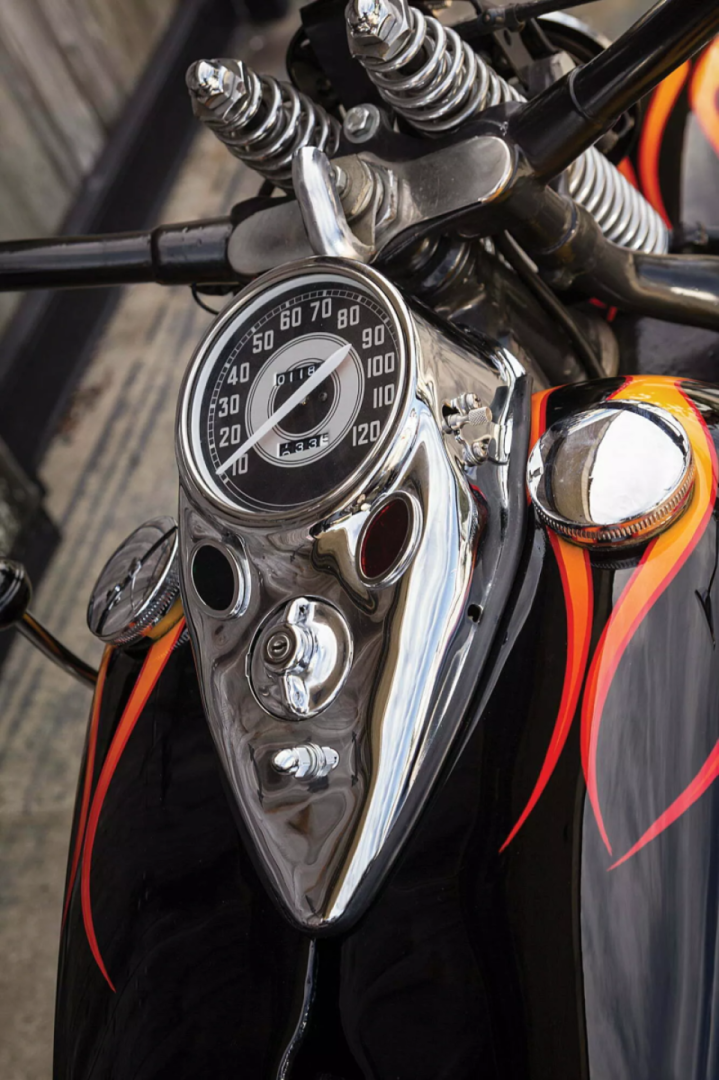 The motor and transmission were rebuilt using all NOS parts. No modifications were made to the original rolling chassis in order to maintain its authentic feel. This is that "one-kick" bike that everyone dreams about!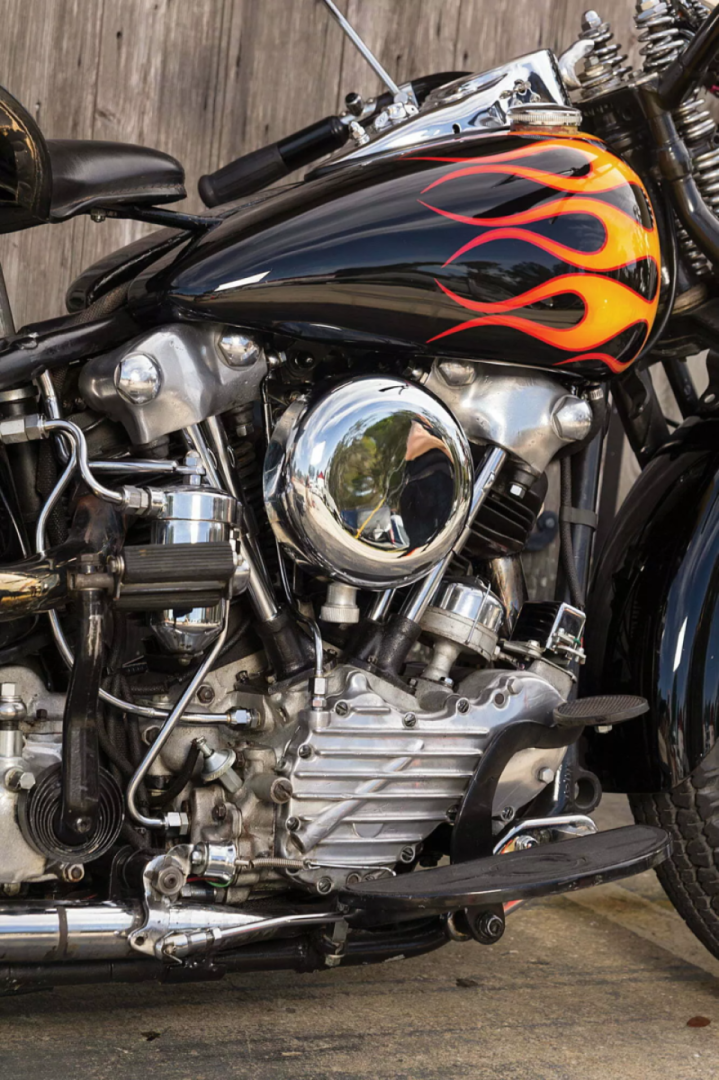 Bob says they couldn't be happier with the paint. It came back impeccably done, with an excellent turnaround time. Killer Kreations in Philadelphia did beautiful work with fantastic customer service.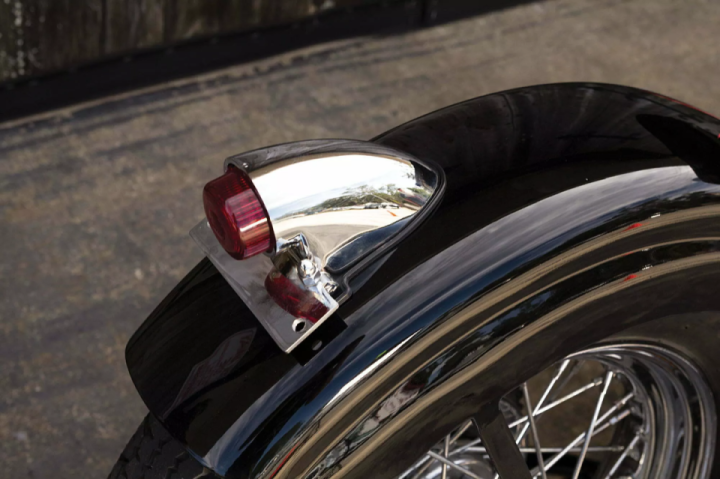 And last but not least, the most special, personal touch came in the form of the seat. Once owned by the uncle of Dennis' good friend, Bobby Lopez, the original 1951 Panhead leather seat was graciously passed down to Dennis after the loss of this great friend. RIP, Bobby
Specifications
Owner: Dennis Ketzes
Shop: Lucky Clover Cycles (formerly Tough Love Cycles)
Shop Phone: (386) 760-3929
Website: luckyclovercycles.com
Year/Make/Model: 1941/Harley-Davidson/FL Knucklehead
Fabrication: Lucky Clover Cycles
Build Time: 45 days
ENGINE
Year/Type/Size: 1941/Harley-Davidson Knucklehead/74ci OHV
Builder: Bob McNamara
Cases: Harley-Davidson
Cylinders: Harley-Davidson
Heads: Harley-Davidson
Rocker Boxes: Harley-Davidson
Cams Harley-DavidsonThrottle Body: Linkert M35
Air Cleaner: Paughco Modified
Exhaust: Paughco Modified
TRANSMISSION
Year/Type: 1941/Harley-Davidson 4-speed tank shift
Gears: Harley-Davidson
Clutch: Harley-Davidson foot clutch
Primary Drive: Harley-Davidson
FRAME
Year/Type: 1941/Harley-Davidson
Rake/Stretch: Stock
SUSPENSION
Front End: OEM springer
Length: Stock
Swingarm: For sissies!
WHEELS, TIRES, AND BRAKES
FRONT
Builder/Size: OEM 16 in.
Tire/Size: OEM 16 in.
Calipers: OEM
Rotors: OEM
REAR
Builder/Size: OEM 16 in.
Tire/Size: Firestone Deluxe 5 x 16 in.
Caliper: OEM
Rotor: OEM
Pulley: OEM
FINISH/PAINT
Manufacturer: PPG
Colors: Black with Yellow-Orange-Red Flames
Paint/Graphics: Killer Kreations
ACCESSORIES
Front Fender: Rear Sportster modified
Rear Fender: Rear Sportster modified
Gas Tank Flatside: Shovelhead
Dash: Cat eye
Gauges: V-twin
Handlebars: OEM
Grips: Reproduction OEM
Mirrors: Reproduction OEM
Hand Controls: Tank shift
Foot Controls: Foot rocker clutch
Floorboards: OEM
Headlight: V-twin
Taillight: Donkey Dick
Turn Signals: Hands
Seat: 1951
Sourse: Hotbike, Photo: Steven Spoons.