Germans have unmatched prowess when it comes to automotive engineering, and Volkswagen, BMW, and Mercedes are all proof of it. Now, these may be the popular examples, but there's a lot more to unravel about Germans, especially in customizing Harley-Davidsons. Yes, you heard that right, Deutsche folks love customizing hogs, and Thunderbike has some stunning examples in its portfolio to back this up. And it's latest creation - a custom Harley-Davidson Softail - is a chic masterpiece in every way.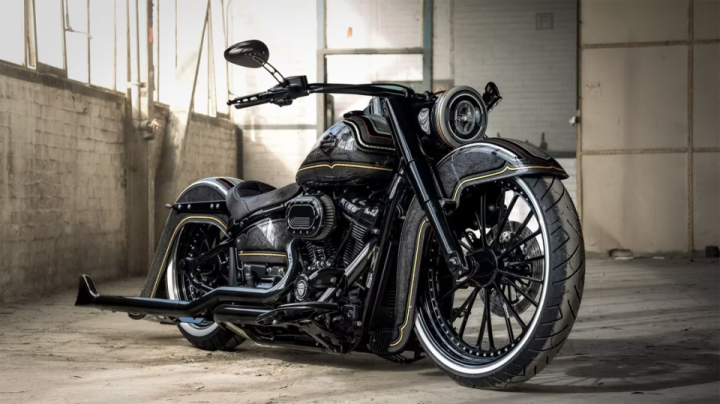 & Dubbed the El Impulso, the project started off as a Harley-Davidson Heritage Classic and has undergone a massive overhaul. The mechanicals are the focus as the team has swapped the stock 16-inch wheels with custom 23/18-inch alloys. The custom units are built out of aluminum, feature a gloss black finish, and wear whitewall tires to complement the old-school aesthetic. Since these are considerably different from the stock ones, the team has thrown in a wider triple tree above the stock headlight, followed upswept the stock swingarm. Topping this are scrumptious front and rear fenders which hug (literally) the wheels and look classic as ever. You also get air ride suspension at the rear and lowered forks up top that result in an unmatched stance. Of course, the air ride lets you increase the ride height with a flick of a button whenever the need arises.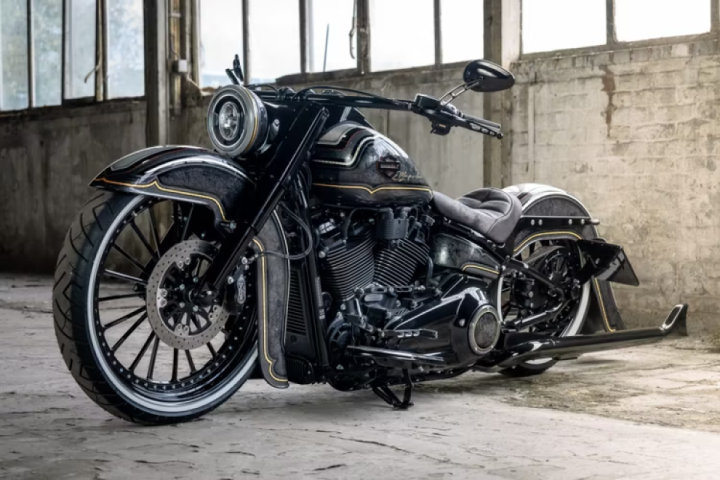 Elsewhere, the ergonomics are way different than the stock Heritage Classic, too. Though the fuel tank is stock, the handlebar and footrests are a lot wider than the OEM units and pony up with a custom leather saddle. The handlebar also flaunts custom grips and rearview mirrors. For the final act, Kruse Design has wrapped the El Impulso in a bespoke livery. It comprises a sparkling silver finish topped by gold pinstripes and loads of airbrushed accents. This perfectly complements the otherwise all-black appearance of the motorcycle, which even includes the engine. Speaking of which, the Milwaukee Eight 114 heart is more or less the same, barring only a custom exhaust with extra-long pipes.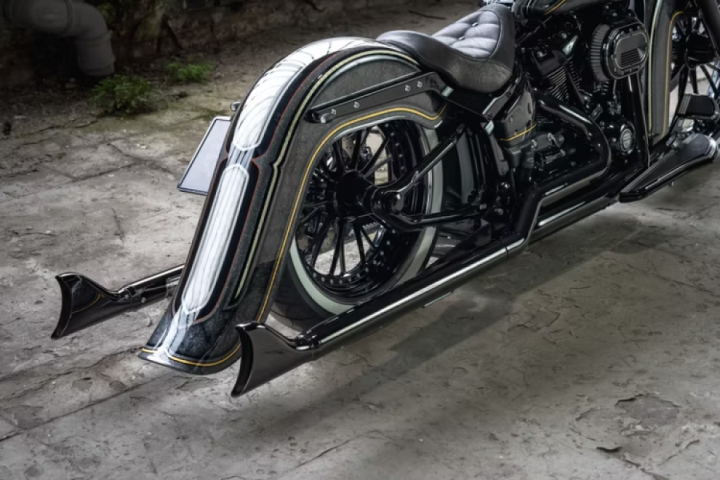 This particular custom motorcycle seems like a commissioned build for a client. However, Thunderbike specializes in this sort of thing, and we're pretty sure it'll be happy to do the same for you. In the meantime, if a full-blown custom Harley isn't your thing, most of these parts are sold à la carte on the shop's site, and you can order whatever fits your bike and budget.