You can do much looking around to find happiness, but it's often closer than you think. Mark Lloyd Riddell has stopped travelling around the world and now settled in Albury, Australia, where he started customizing.MLR Custom Coach builder's bring us their latest work - Harley-Davidson Hot Rod.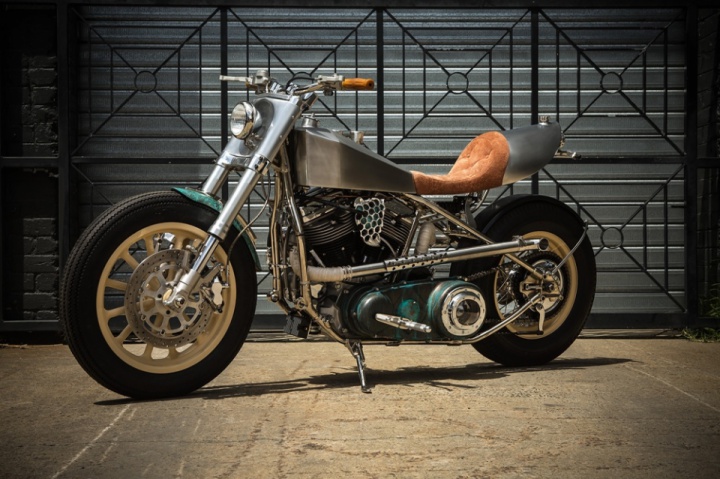 Originally from Edinburgh, Mark Lloyd Riddell started his coach building apprenticeship in 1984. And since then he has had different jobs. He had an art studio in Leith and worked for an interior designer, fabricating bespoke lamps and small pieces of metal furniture in London. Then in Australia he spent years in a custom Harley shop, working in fabrication; doing sheet metalwork, building motor-homes and vintage vehicle restoration.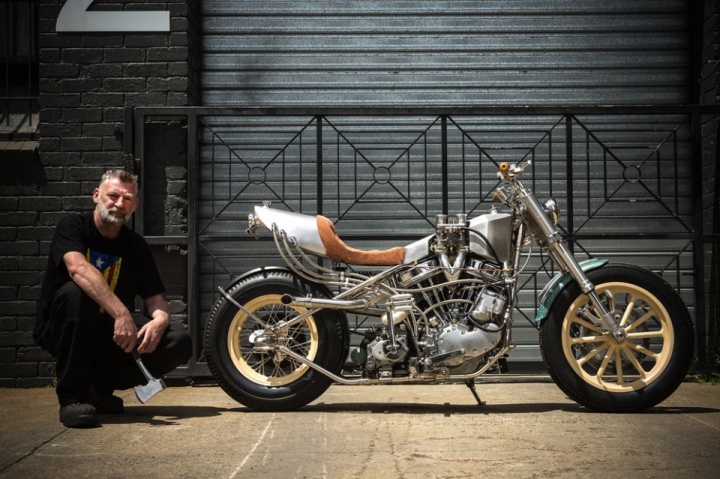 Mark is also a good artist and sculptor. And it's hard to find anything he can't do. But most of all Riddell builds things with his hands.
Mark explains: "This bike was built for a customer, there was no basic design brief, I was given free to build a unique custom V-Twin."
Specifications:
a 1953 H-D Panhead frame (restored, modified)
a V-Twin Manufacturing twin spark Shovel/Pan head engine
Weber 40 IDF carb, custom tubes
PRIMO Rivera clutch
kickstarter
custom bodywork
oil tank in the rear section
Suzuki Hayabusa fork
automobile wheels
Firestone tires