This one-off Harley isn't your average three-wheeler. Built by Barghest Motive, this tricked out trike is built around an unspecified 1,200cc V-Twin from a 2009 Harley-Davidson. Dubbed the "GARMR .003", the trike reportedly gets its name from a "devil dog" who guards the gates of hell in Norse mythology.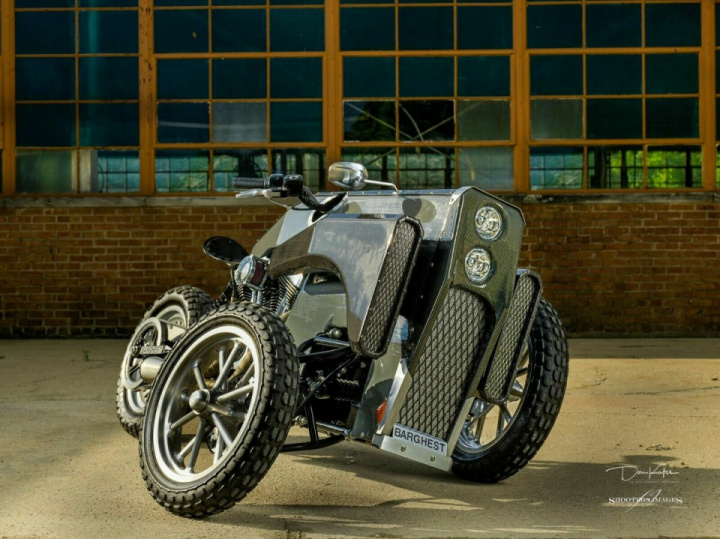 Details on this unique machine are pretty scant, though the three-wheeled contraption was clearly constructed on and around a bespoke chassis and suspension system (including a monoshocked rear-end) that enables the reverse trike to lean/tilt in the corners. The Illinois-based outfit behind the build claims no-less-than 18-months went into creating this one-off machine.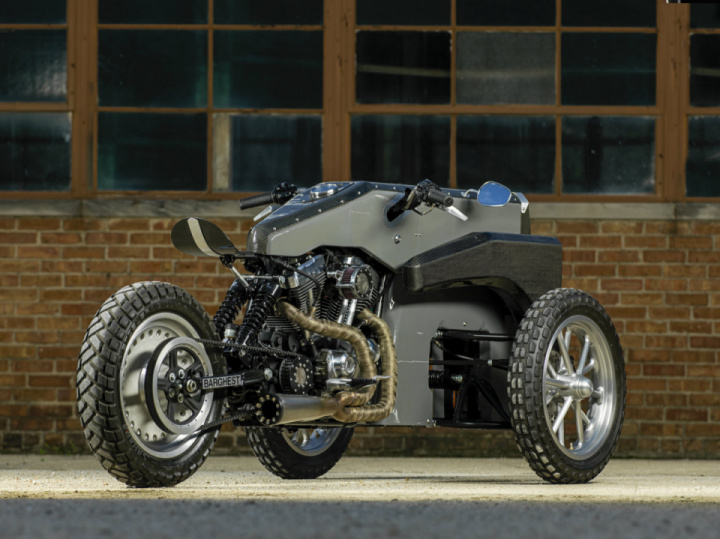 What really makes Barghest's trike stand out is its unique bodywork. Supposedly constructed entirely from carbon fiber, the GARMR's bodywork is made up of a large rectangular shape with a huge grill and a stacked set of HID headlights out front. The boxy bodywork has also been sandwiched between a set of massive carbon intake scoops capped off with a mesh grill. The idiosyncratic body culminates in a minimalistic bobber-style saddle with an interesting foam seat. The build's instrumentation has also been sunken into the bodywork just ahead of the seat too.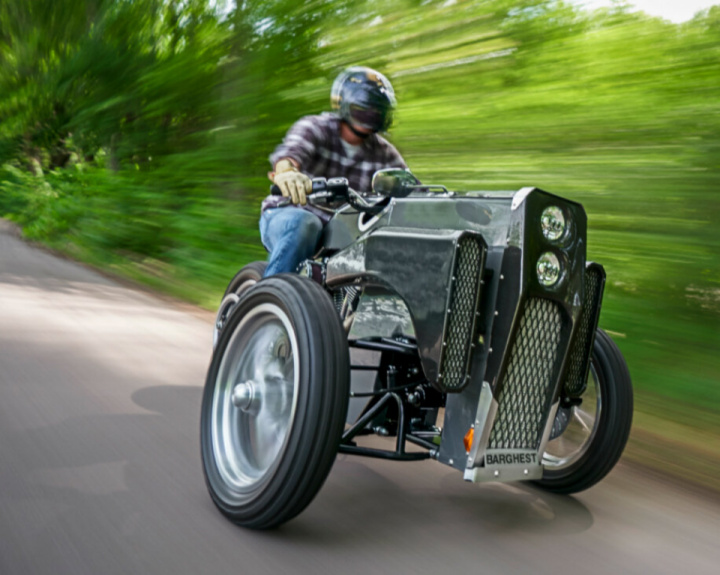 Other details on the leaning three-wheeler include an aftermarket intake and exhaust, custom mirrors, and a pair of beefy 12 arm/spoke rims up front and a H-D disc unit in back — all of which have been shod in semi-knobby rubber. Single discs carry out braking duties on the belt-driven build up front.
Barghest has also posted a few videos on its Youtube channel of the GARMR in action…
Text credit: bike-urious.com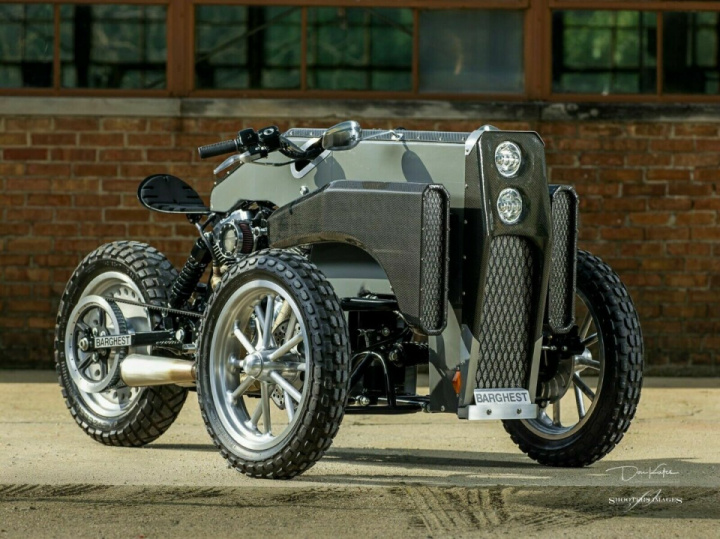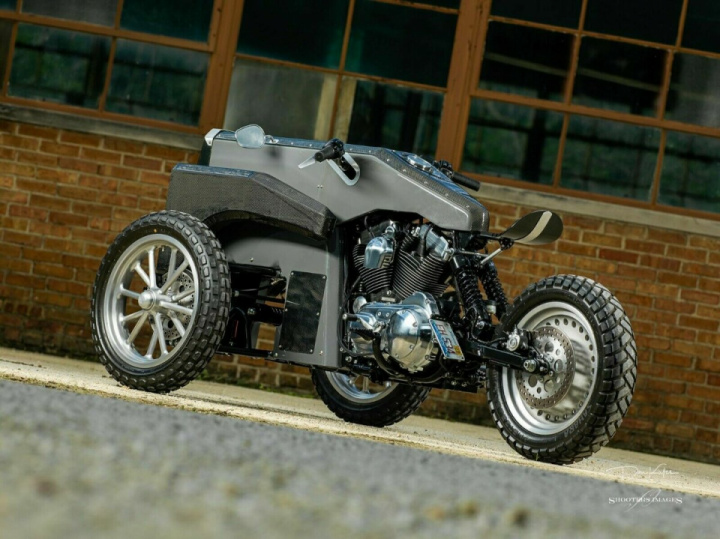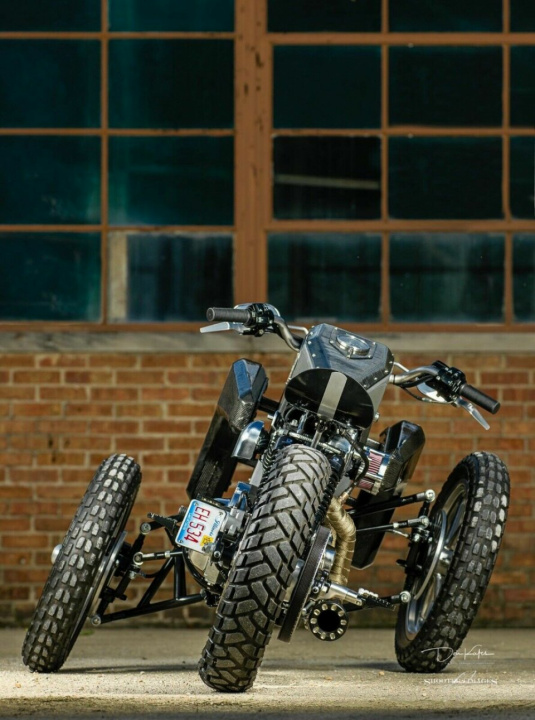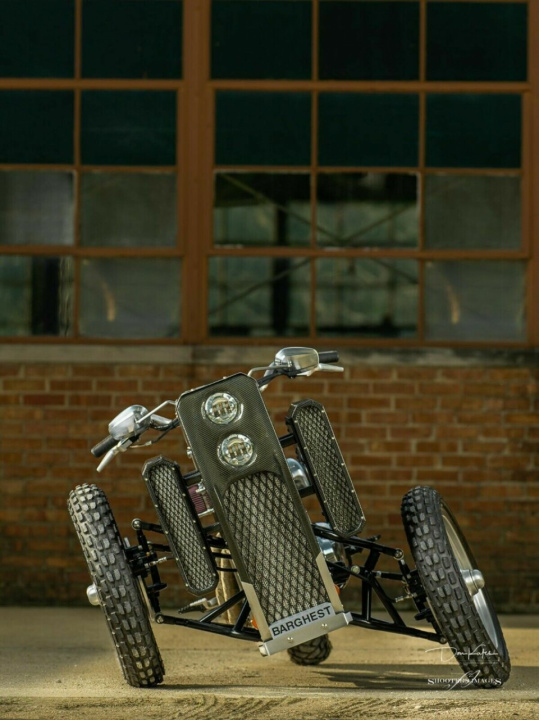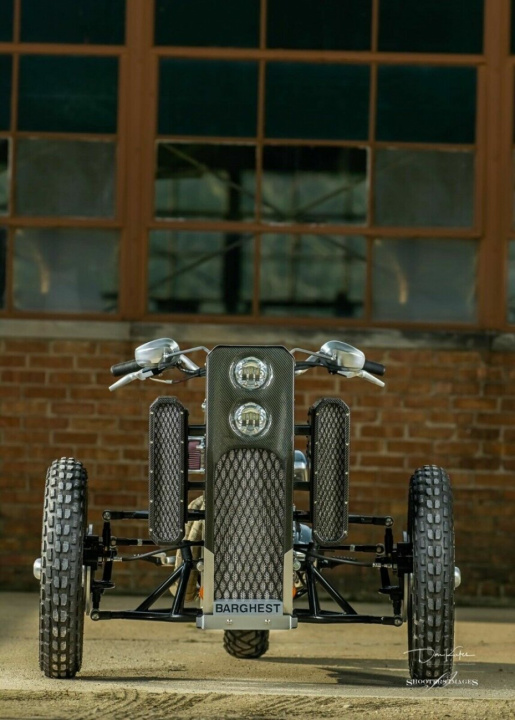 Join the community of motorcycles and people
Moto Riders Universe app is the best way to stay informed about what's going on in the moto community — whether it's finding a good news, planning a local event, or sharing safety tips. There are so many ways our moto-buddies can help you, just use this easy way to connect with them.